OVERVIEW
Fantasy Death Racer, just as the name suggests, is a car racing game but with a great twist in the way, players are scored for their game. Clearly, it is the unique segment for each and every age group of game lovers. For beginners, there is an option to choose car type and speed up. You will get lots of barriers in your car racing way and also you will get a turn to get some more coins. It allows you to test your driving skill and also your continued strategy in a race. A fun, entertainment and exciting game that definitely light up your mood. So buckle your seat belt and go for the race.
Brand
Fantasy Death racer is a car racing game on Android and iOS platform developed by Ndiema Infotech has managed to reinvent race scoring method in an entire app. Our CEO thought that who does not love to race! Then why don't we make such type of game apps? After a team discussion, we decided to develop a game app. We developed most exciting and addictive racing game. In this game, you will get some powers like gun shooting, helicopter for destroying some barriers, boosters, and magnets. The best thing is, more and more you play, more obstacles levels are going to come and you will get more points and break high scores.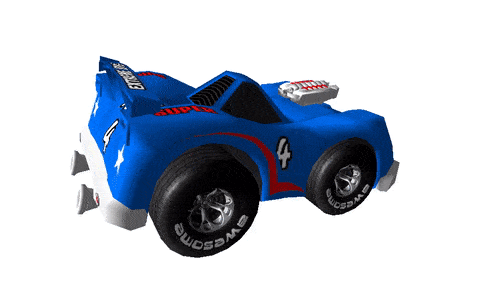 Features
Know some exciting features of Fantasy Death Racer Game App By Ndiema Infotech: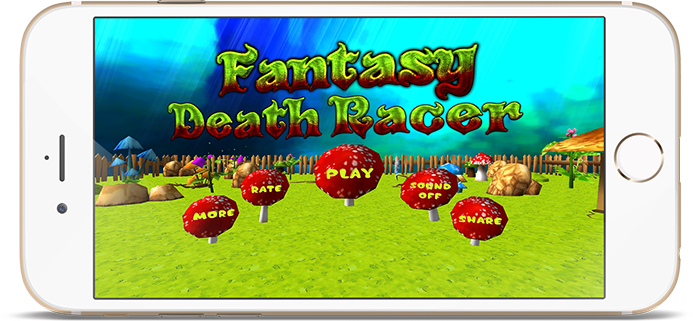 – An endless driving game with lots of twists & turns
– Get coins and grow your inventory
– Can buy new car from earned coins
– Blossom 3D graphics and beautiful animation effects
– Cool sound effect
– High score and coin managements
– Dynamic powers like magnet,booster,fire weapons, helicopter
– Dynamic map generation with lots of twist and barriers
– Obstacle avoidance
– Dynamic sky with animation
– Game for all ages peoples
– Landscape orientation
– For all ages people
– Play without an internet connection as well
Manage Scores From The Beginning
An application needed to manage the scores by itself from the start until the end of the game, and store them to the server when the user is crashed in the game. Our developers did some calculation on how much kilometers car running by the player.
To Handle Complex UI Structures
Some screens of the particular app had complex UI structures that had to perform easily across various devices. We kept a list of supported devices in mind while developing this game app. In some way that an app's performance is surely smooth even on devices with lower specifications.
To Make Endless Driving Game
Our developers have created an unlimited driving game with lots of twist and turns. To make this game, our developers have successfully created an endless algorithm and used it.
To Make Highly Detailed Graphics & Animation
In this game, our developers have applied Blossom 3D graphics and some beautiful animation effect to interact user. To use this type of animation is a new thing for our developers. After a deep study on computer graphics, they set great animation in the app.
A unique and thriving car racing app was released. Fantasy Death Racer game is now slowly and steadily winning user's heart with its ultimate creation. App users hit the scoreboards with excellent points which are developed with rewards. Now this game is on VR (Virtual Reality) and to play it on Virtual Reality, you will need a cardboard that is simply available at online.
Technology
Android, iOS, and Website Development

Game development Platform: Unity 3D Game Engine
Android OS Support: Android 4 or Above
Android Supported Device: 480×800, 720×1280, 1080×1920, 1440×2560
iOS OS Support: iOS 6 or above
iOS Supported device: iPhone 5, 5S, 6, 6S, 6 Plus, 6s Plus, 7, iPod, iPad